For the "Eroici", time is cyclical, dictated rigorously by the dates of the various Eroica events that are etched into our memory, as if they were the mysteries of the rosary: Germania, Limburg, Britannia, Hispania, South Africa, Japan, Dolomiti, Montalcino and Gaiole.
It is schizophrenic time that swings between past and future, between mouldy woolen jerseys worn by cyclists with moustaches that recall the 1920s and high-tech smartphones for the ritual photos. It is time suspended between the rattle of the gears as they slowly climb the crumbly hills and the happy hum of the cyclists at the food stops. It is time, sweaty and enchanted, that can be measured in smiles, in eyes that shine, in the backslapping of re-found friends and new. It is internal time and everybody has their own.
It is time that seems to stand still – even if you push it! – made of climbs, the cold dawn, mud, dust between your teeth, fatigue and swear words under the midday sun, a burst tyre right now that it is raining and "I swear this is the last time". But it is the same time that disappears, all of a sudden, together with the last descent, the tiredness, the pulse beating in your temples and in no time at all, you're at the finish line, the pasta party, you're loading the bikes back into the car: it is time for melancholy. Because Eroica time has a start and an end, like in a fairytale. Because, at the end of L'Eroica and all its sister events, there is always a "happily ever after", like in a fairytale.
Elena Borrone
journal.title_newsletter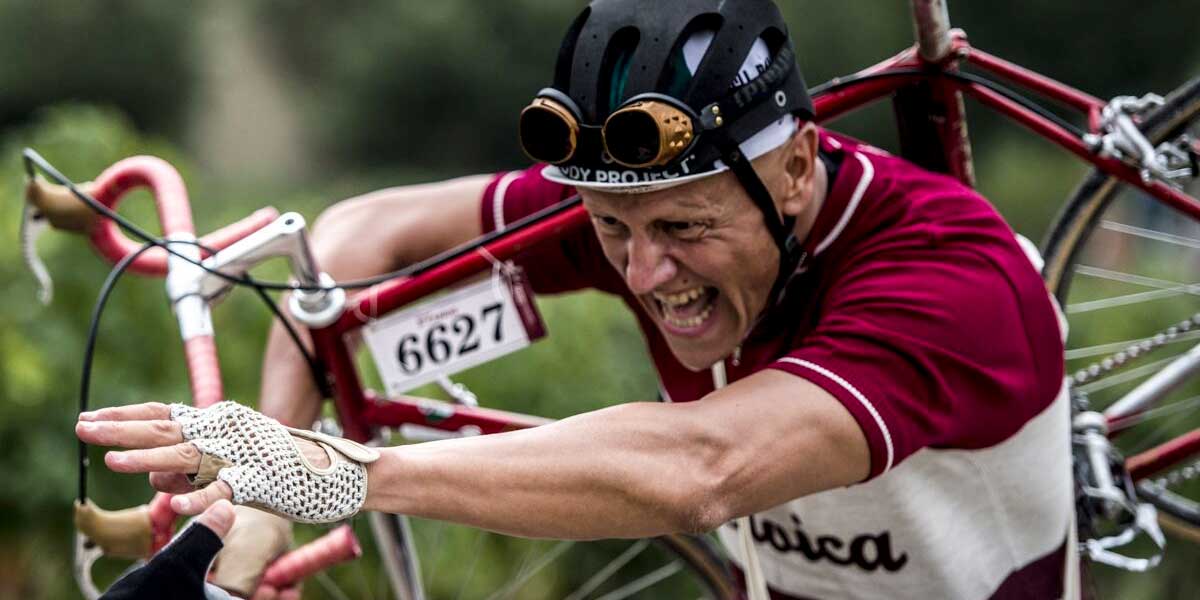 Recibe nuestros comunicados