Like a Bruegel painting, which is composed of hundreds of colourful micro-stories, thousands of micro-feats, in one unique day, add colour to the enormous canvas of the group effort that is L'Eroica.
Each expression, a thousand sensations: an infinity of dreams come true among the colourful old jerseys that smell of mothballs, between squeaking brakes and ancient creaking bikes on their first day out in years.
That huge painting full of stories is about to leave the square in Gaiole in Chianti, ready to face the brisk wind of an autumn morning. Dreams come true in a corner of Tuscany that smells of the wine harvest. Thousands of voices fade away, after the joyful din at the starting line, a community of cyclists who dream as they prepare to escape to the silence of the countryside that descends towards Siena, free to play at being Bartali, Gimondi or Malabrocca, each one of them part of a great work of art: l'Eroica.
Lorenzo Franzetti
journal.title_newsletter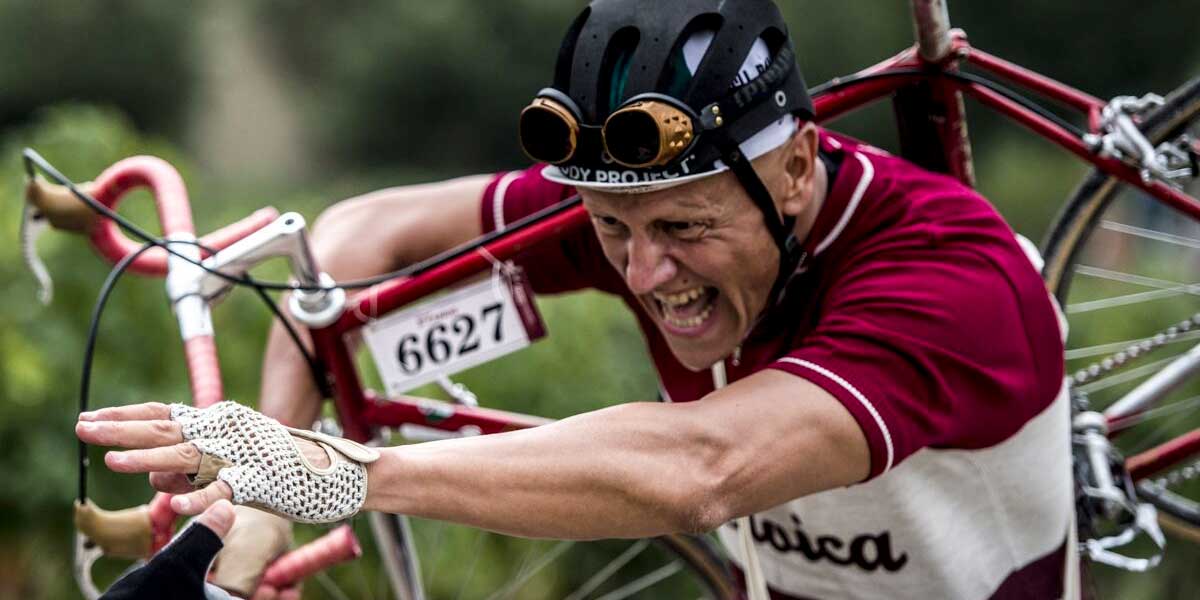 Recibe nuestros comunicados