"The beauty of fatigue and the thrill of conquest": Eroica's motto is so powerful and so topical in these terrible times, during which our lives have been turned upside down.
We are far from our friends and loved ones, we have lost our freedom or someone we loved, we fear for the future. Our fatigue is almost physical, throbbing in our heads, taking our breath away, making our hearts thump, leaving us exhausted, like cyclists half way up a climb, with no end in sight.
During these tough times, we must remember everything L'Eroica has taught us: you set off together, you finish together, with nobody taking first place, because together we are strong. In the saddle, we learned the importance of solidarity: let's not forget it now, because cycling alongside us, in the difficult conquest of Covid-19, are our neighbours, some of them old, some alone, some more fragile, some in need of a helping hand or a word of comfort. Cycling L'Eroica, we learned that sometimes you have to get off the bike and push, and that it's not a surrender nor is it dishonourable; it's an opportunity, rather, to raise your gaze from the dust and see the beauty of your surroundings.
During these weeks, we "Eroici" know that when you stop, you can also find beauty – despite the daily fatigue, worries and fear: beauty in the sun that shines through the window every morning, in seeing a child at play, in the song of the blackbird on the branch of the tree out front and – why not? – in opening the bottle in the race pack to overcome your nostalgia. Tomorrow, when the steepest climb is behind us and we turn back to look at it, we will be able to say that that we have learned something more about ourselves, we may even feel stronger and, when at last we can hug each other again, we will be more ready than ever to face life with different hearts and minds.
Elena Borrone
journal.title_newsletter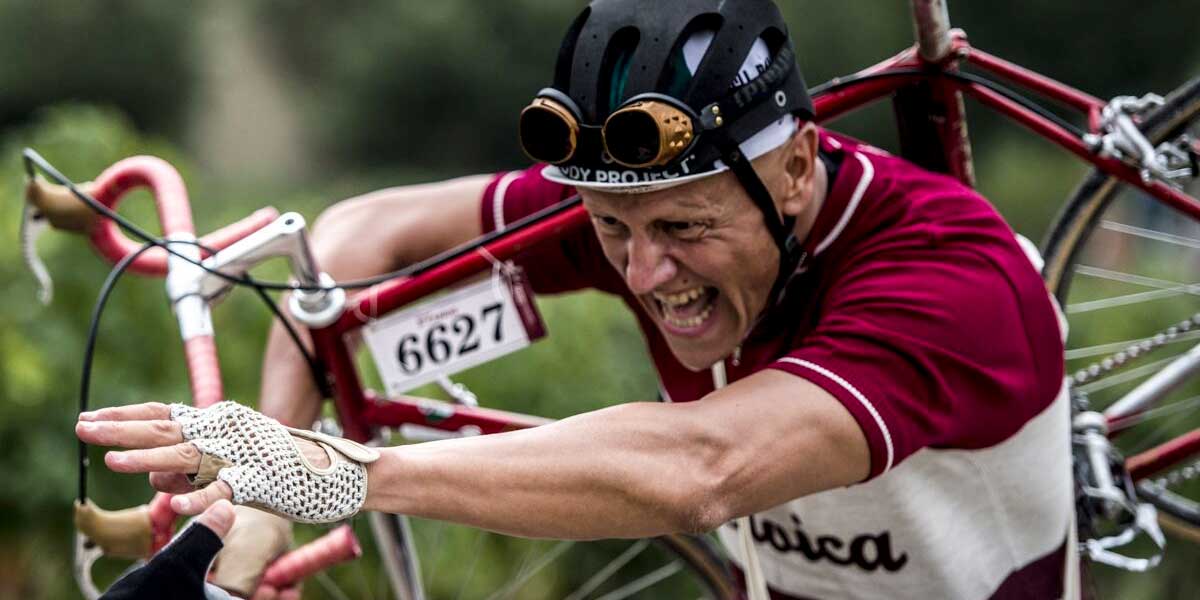 Recibe nuestros comunicados