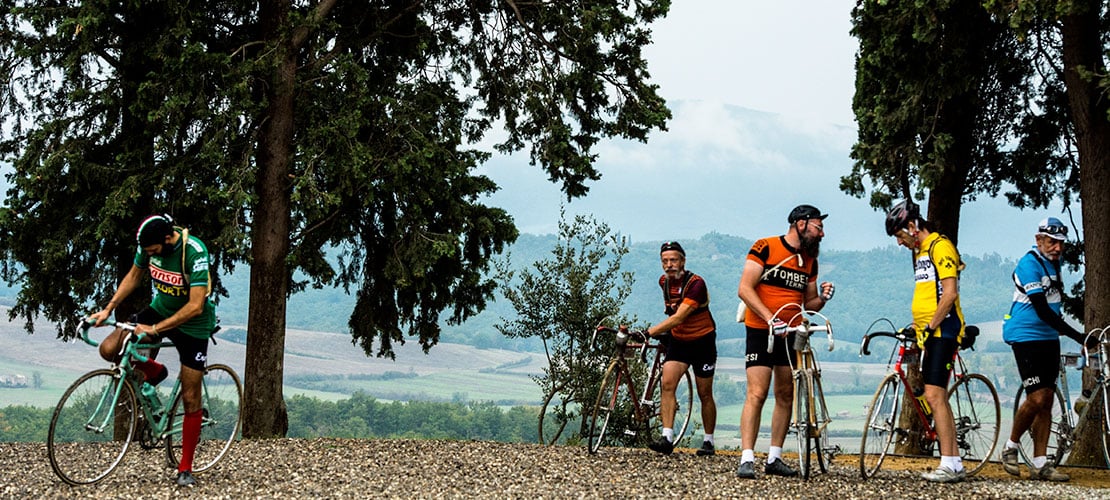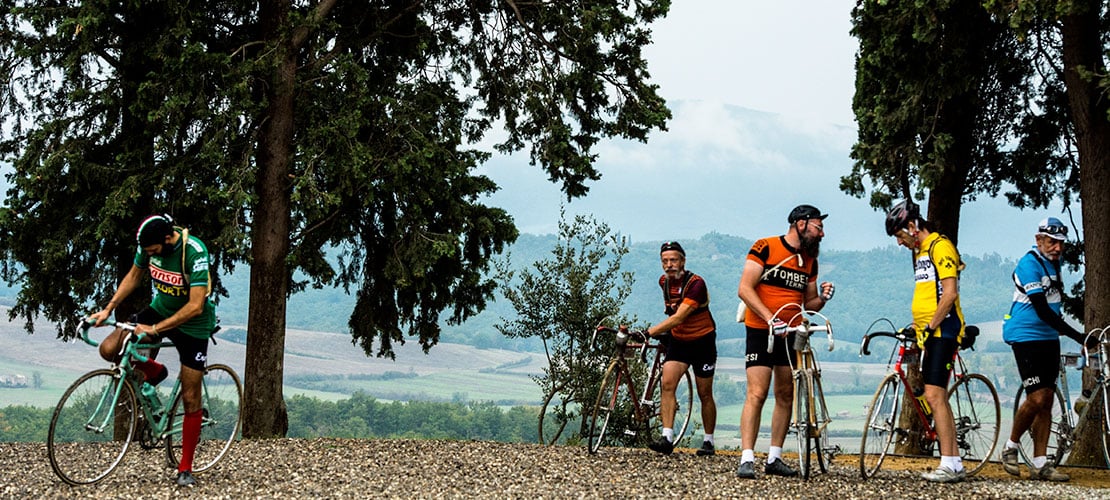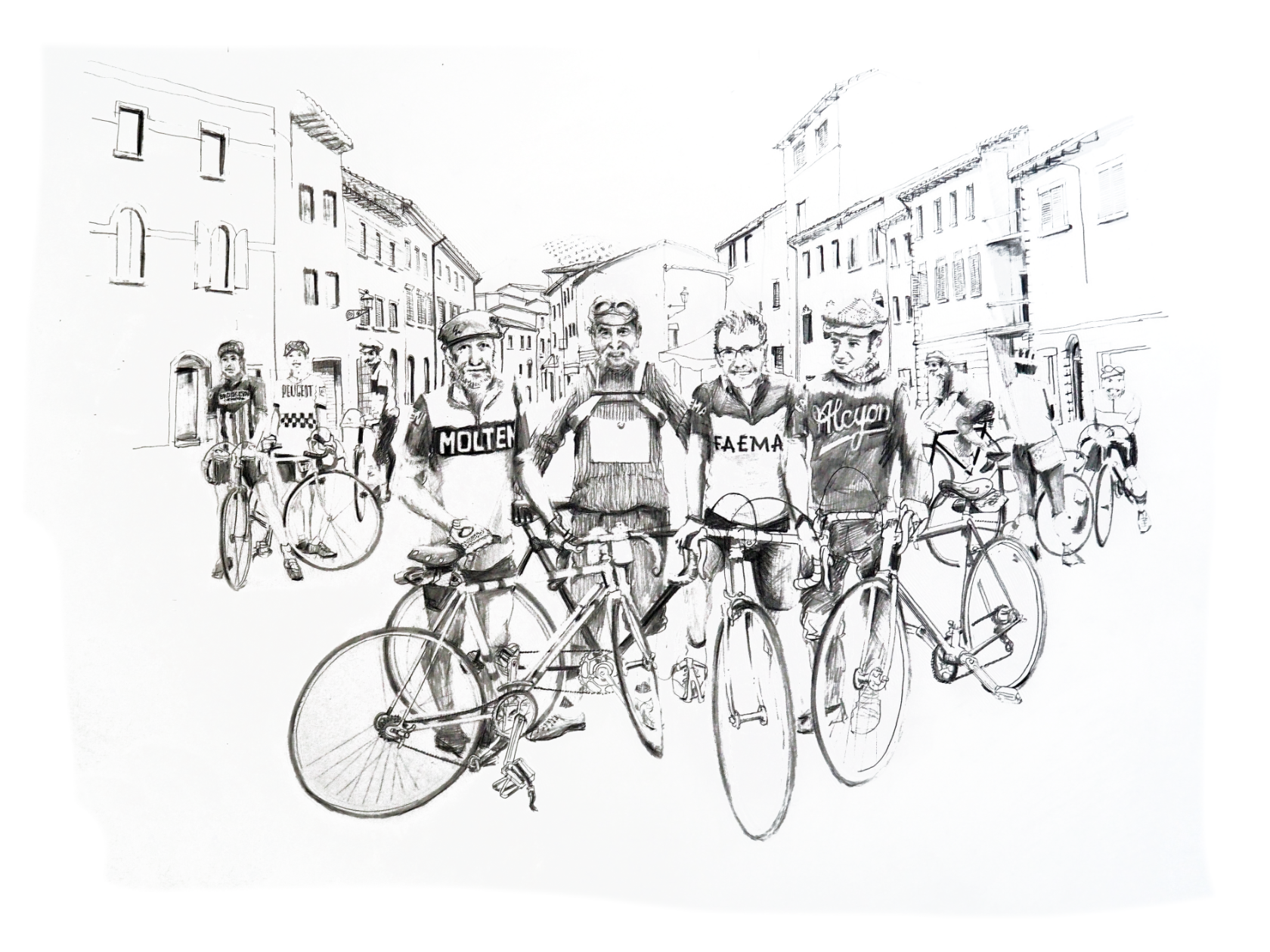 The Heroic Spirit
The beauty of fatigue and the thrill of conquest Eroica is more than a cycling event; it is a lifestyle. It's what leads us to face our difficulties with tenacity and patience and appreciate times of struggle as a challenge gratefully accepted. Riding vintage bikes on gravel roads recalls the heroic cycling of Coppi and Bartali and recovers the core values of a great sport still able to fulfil the needs of today through the experience of fatigue in all its raw grandeur. More than just a challenge, Eroica also seeks to reawaken a taste for adventure, the unexpected and the journey. A way to relaunch cycling, create respect between riders and inspire new models for sports and life.
Our Origins
L'Eroica was born in 1997 in Gaiole in Chianti, a small village in the province of Siena, where creator Giancarlo Brocci, together with 92 hunters of feelings and emotions - as he called them - started the first edition of a magical cycling event; an event combining challenging routes, magnificent landscapes and unforgettable refreshments in a unique way.
From the original event in Gaiole, Eroica has grown into a global movement, a network of events attracting tens of thousands of cyclists and fans of all ages around the world.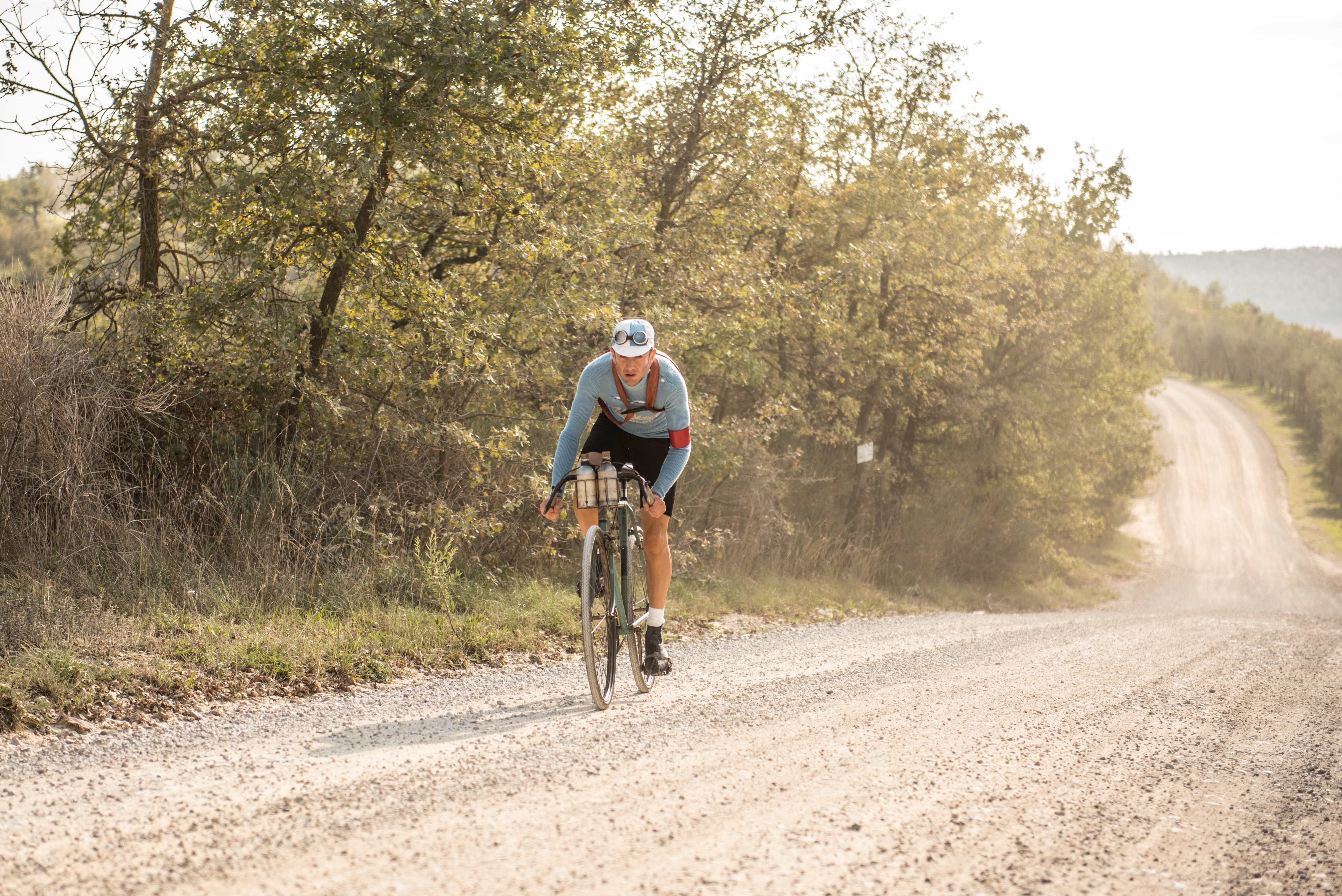 Strade bianche
The magic of the Eroica owes much of its charm to the dust of the white roads of Tuscany. So it's no coincidence that attention to this iconic feature of the region and its protection has always been one of our pivotal goals. From Gaiole in Chianti to Val d'Orcia, across the Val d'Arbia and up to Montalcino, through farmhouses and vineyards, the two hundred kilometers of the L'Eroica long course have become a permanent route that can be traveled all year round. A heritage that L'Eroica has safeguarded, making sure that the white roads remain unpaved and have become a symbol and resource that have helped the region to develop as a famous tourist destination for cyclists worldwide.
L'Eroica Legends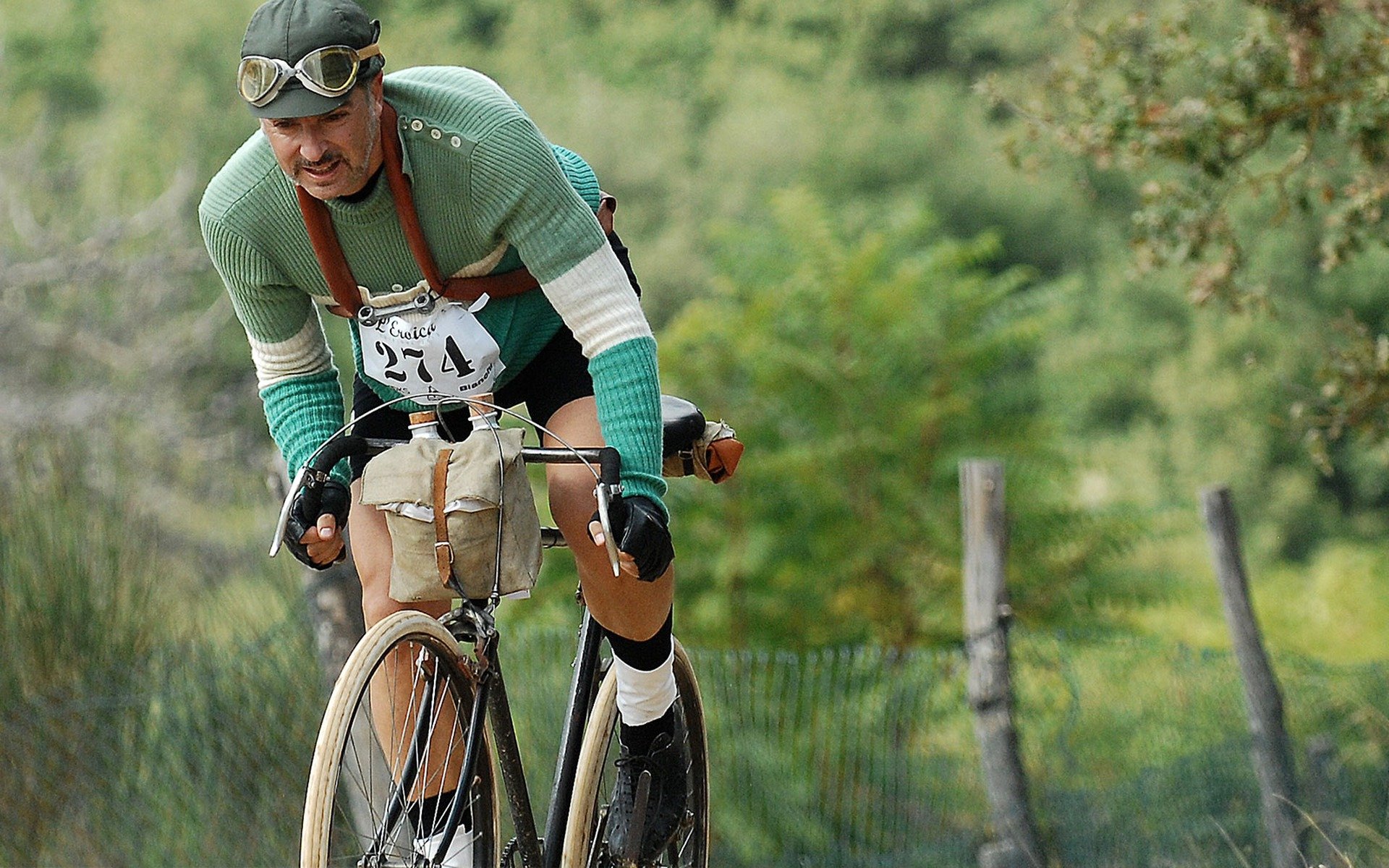 In 2013 Nicola rode a single speed Terrot at L'Eroica. The bike was built between 1910 and 1915.
Since 2002 Duccio has participated in all editions of L'Eroica, mostly riding his 1925 Gerbi bike with flip-flop wheel (44x18 and 44x21). He wears a faithful reproduction of Giovanni Gerbi's jersey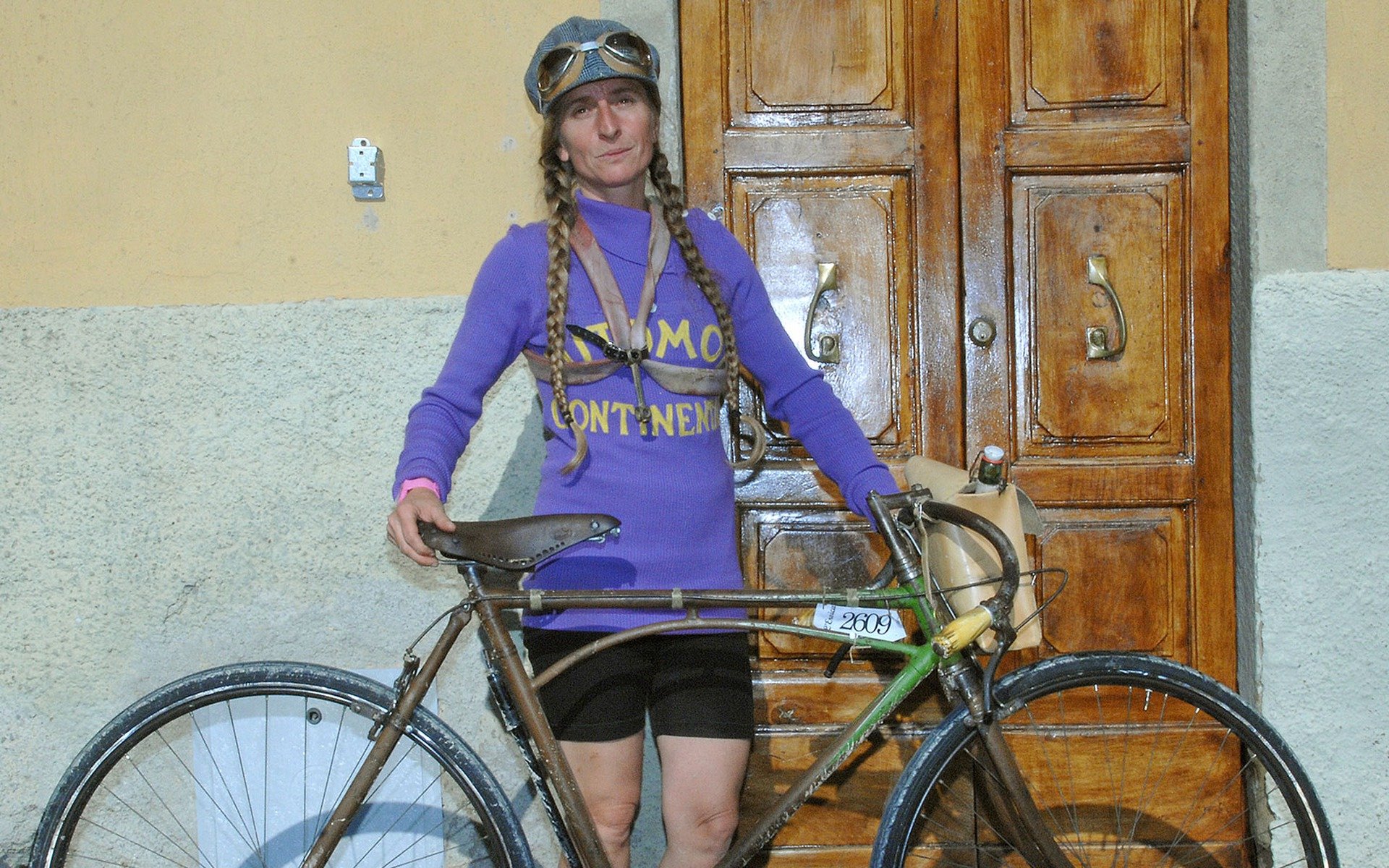 Nathalie was photographed at L'Eroica in 2010. She is one of the rare women seen riding such an old bicycle, a Moro of the 1920's.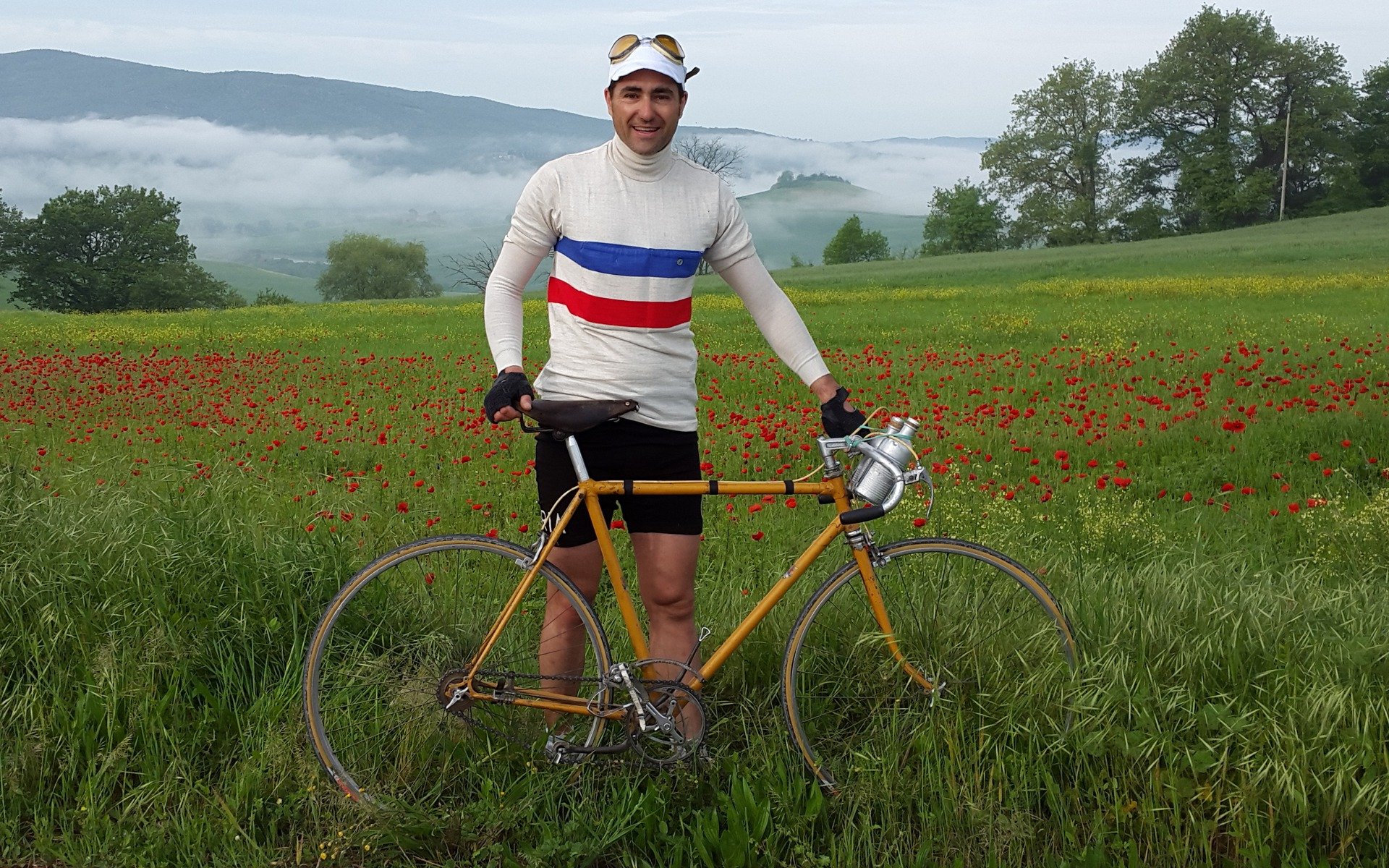 At Eroica Primavera in 2015 Andrea rode a 1938 Wolsit with Vittoria Margherita 3-gear shifter. Andrea helps L'Eroica as an expert for the Register of historical bikes.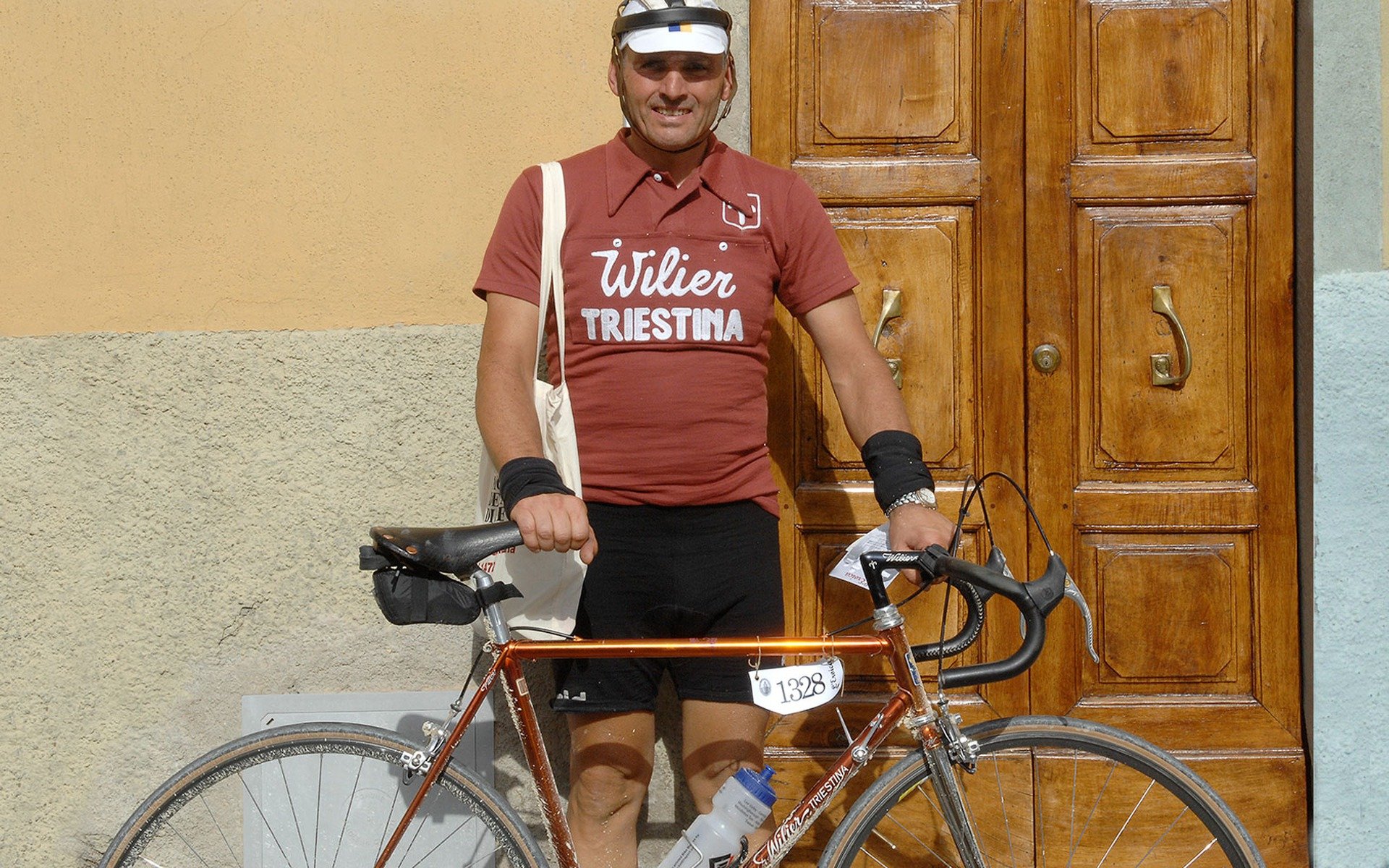 On his 1983 Wilier on a 50th Anniversary Campagnolo Super Record, Billy has ridden the 200 km route at each edition of L'Eroica since 2006.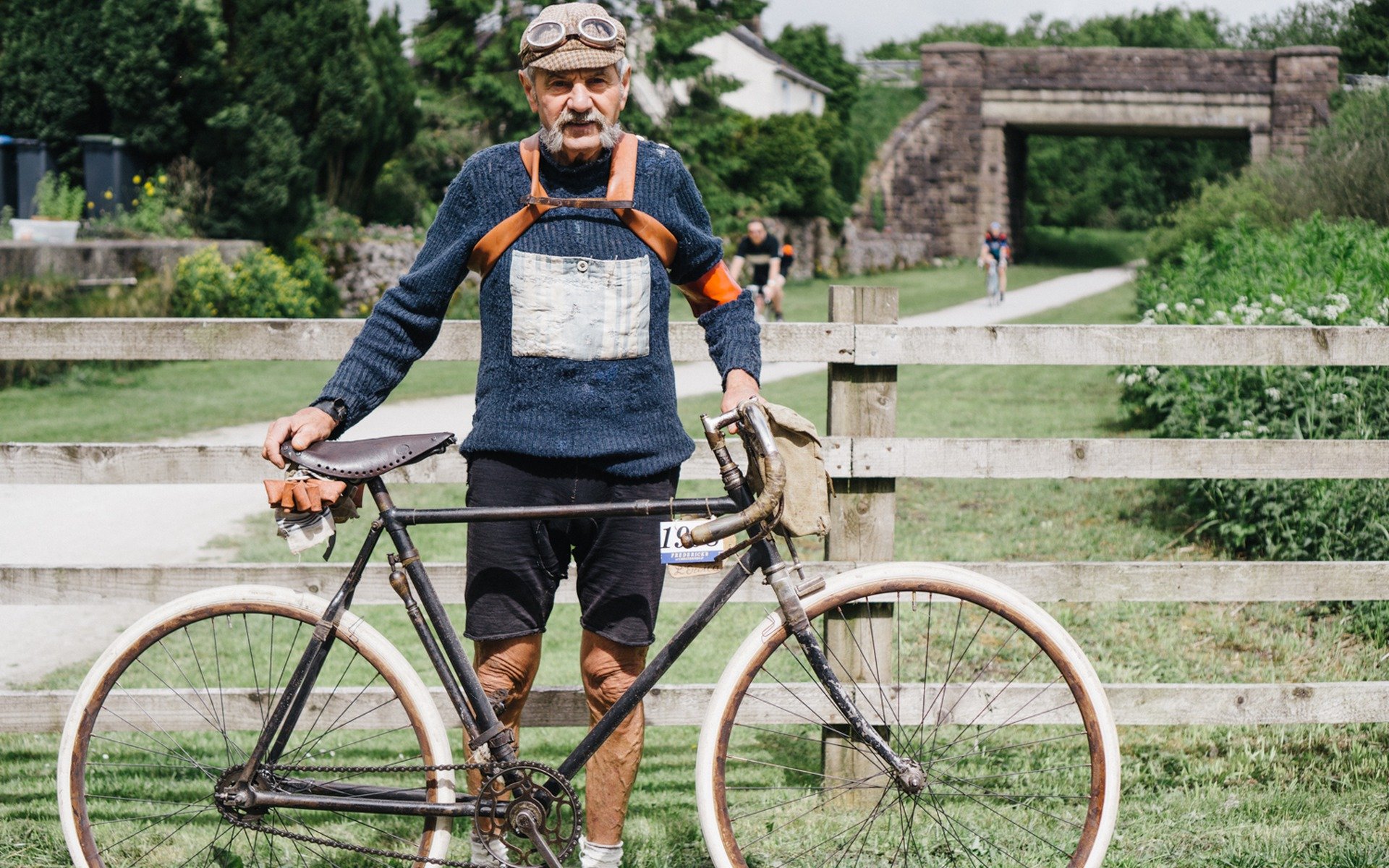 Portrayed on the 50-mile route of Eroica Britannia in 2015 with his early 1900's Peugeot bicycle, Luciano is one of the faces of L'Eroica since 1998.
Inspiration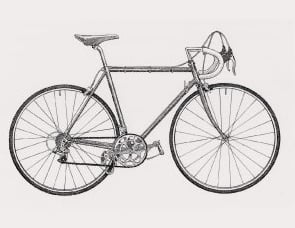 Bike
Eroica rides are organized exclusively for Bici Eroiche (Historical Bikes); road-racing bikes built in 1987 or earlier, both with and without gears. These bikes normally have a steel frame with shift levers on the down tube and brake cables that must pass outside and over the handlebars. Pedals should be with toe clips and straps; quick release or clipless pedals are not allowed. Vintage-style bikes, clothing and accessories are recommended, provided they exhibit the approved characteristics.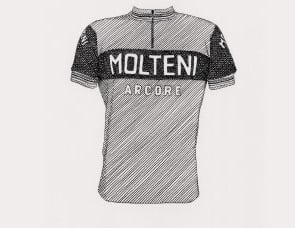 Clothing
Clothing must be of classic inspiration, such as wool jerseys and bib shorts, or acrylic or other materials that were used until the late '80s. Clothing or accessories with technical materials of recent manufacture, including sunglasses, should be avoided.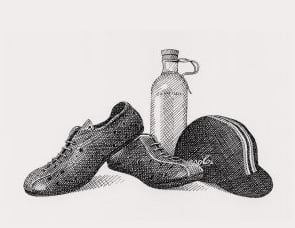 Accessories
The choice of accessories - such as shoes, hats and water bottles – should comply with the spirit of our events. The only modern accessory that is allowed and recommended for use is the modern safety helmet, which in some countries may be mandatory. We therefore invite you to read the regulations of the event you wish to attend carefully.


October 1997
Ninety-two hunters of feelings and emotions, sharing the passion for the cycling "duel of the century" between Coppi and Bartali, give life to the first edition of L'Eroica in Gaiole in Chianti to honour and celebrate classic cycling.
9 October 2007
The first edition of Europe's "southernmost Northern Classic", the Monte Paschi Eroica, known today as Strade Bianche, takes place in Siena. Vice-world champion Alexandr Kolobnev wins and riders are bewitched by the charm of the dirt roads, immediately establishing the race among the great classics.


2014
Eroica goes global with the first edition of Eroica Japan, followed by Eroica Britannia in 2015 and Eroica California in 2016.
October 2016
The Ciclo Club Eroica is born to allow a growing number of enthusiasts to cultivate the vision of Eroica cycling more intensely.


March 2017
Fabian Cancellara, three-time winner of Monte Paschi Eroica (2008), then Strade Bianche (2012, 2016), inaugurates the memorial dedicated to him on the 11.5 km segment of Monte Sante Marie, an infamous stretch of gravel road of the L'Eroica permanent route.
April 2017
The first edition of NOVA Eroica is held, celebrating the values of heroic cycling and the charm of the white roads even on modern bikes.


20 October 2018
Eroica Caffè Barcellona inaugurates the first permanent space in a big city dedicated to Eroica, its values and its people.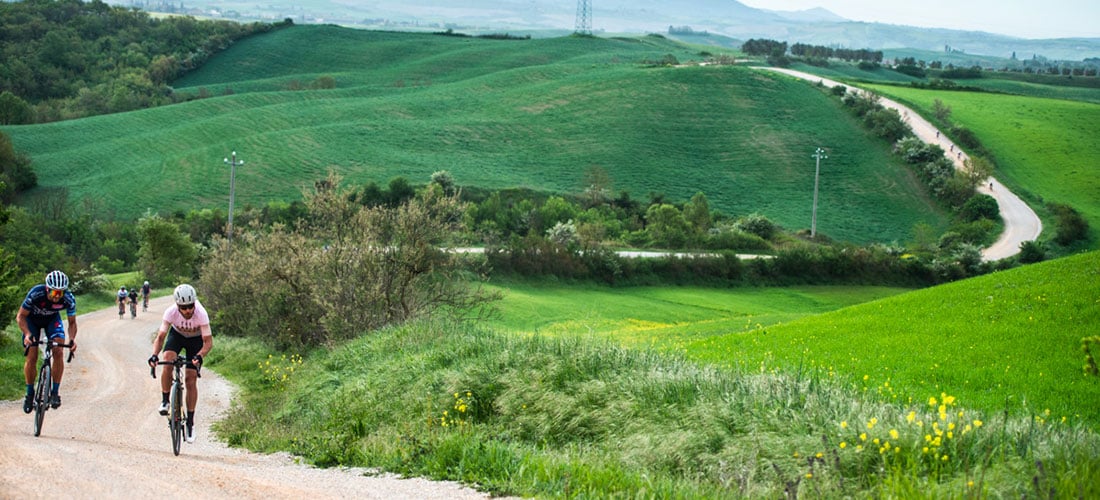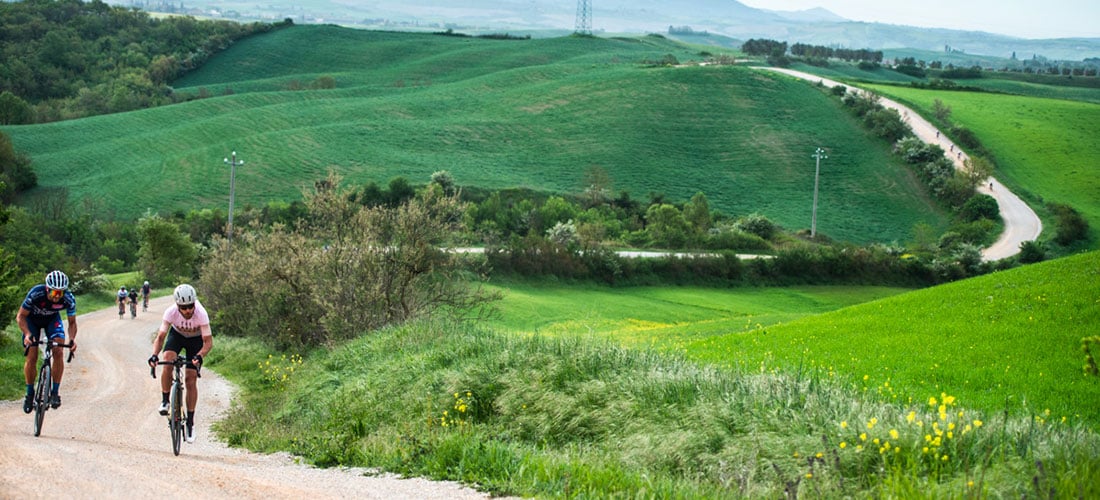 Race. Ride. Relax. This is the spirit of NOVA Eroica: a gran fondo for modern bikes in pure Eroica-style. Born to enjoy the magic of the white roads, NOVA relaunches the values of heroic cycling with a format that alternates transfer sections with special time trial segments, hearkening back to the sporting duel between Coppi and Bartali that was played out mostly on gravel roads.
NOVA EROICA VIDEO
Open to gravel, road and cx bikes, NOVA celebrates the white roads of Tuscany by combining time trial segments with amazing transfer sections for the thrill of racing and an epic group ride experience. Starting and finishing with a spectacular festival in the welcoming village of Buonconvento, NOVA Eroica is a gran fondo reimagined for a new generation of cyclists.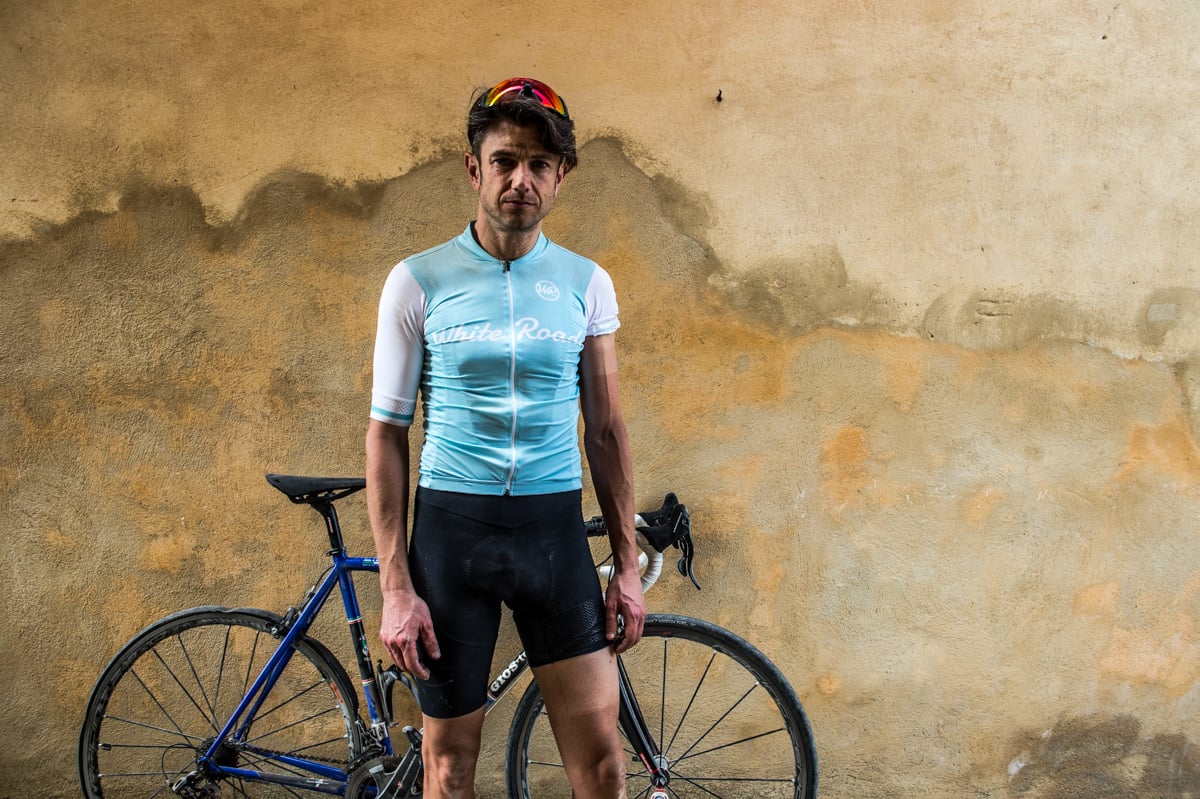 Jacek is Luciano's son, and like his father, he is a huge cycling enthusiast. Together with Luciano, he has followed Eroica since its beginnings and has participated in NOVA Eroica in the saddle of his Gios Torino.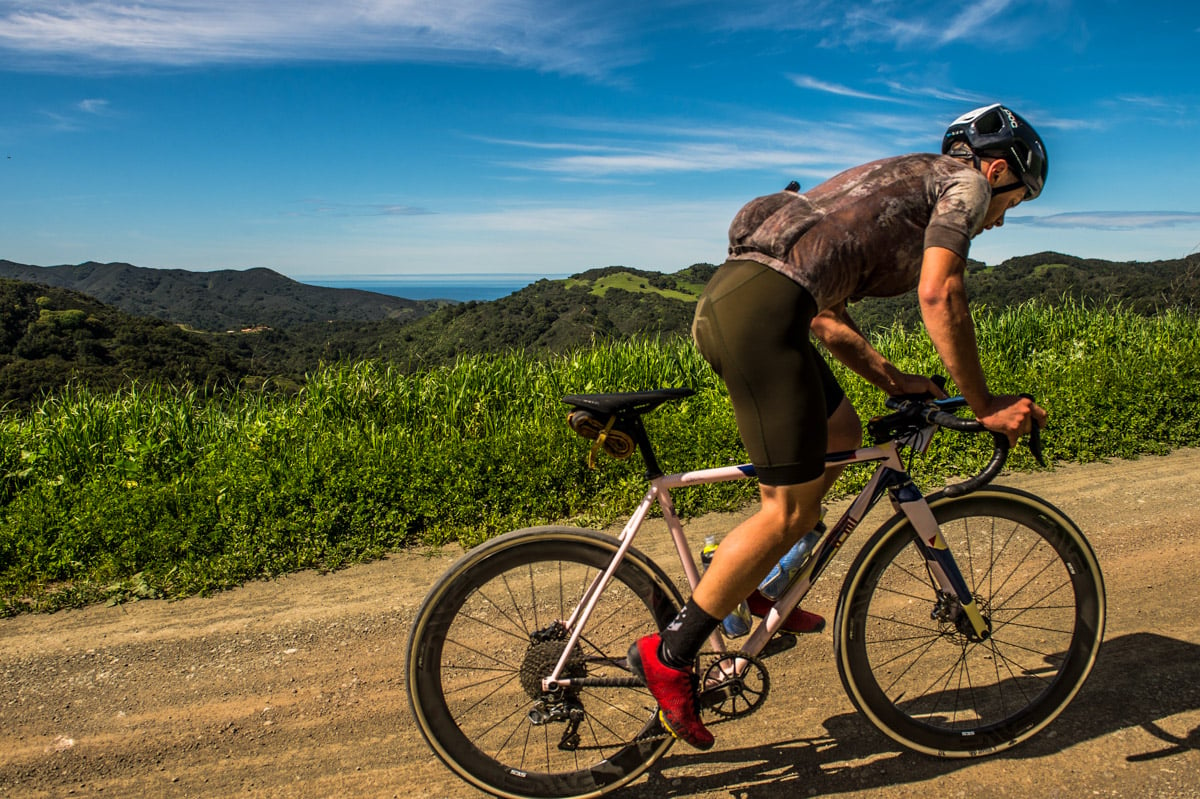 Mattia, also known as Legor Cicli, builds steel frames completely by hand. He is a true fan of two-wheels who has participated in all of the editions of NOVA Eroica, including the one in California!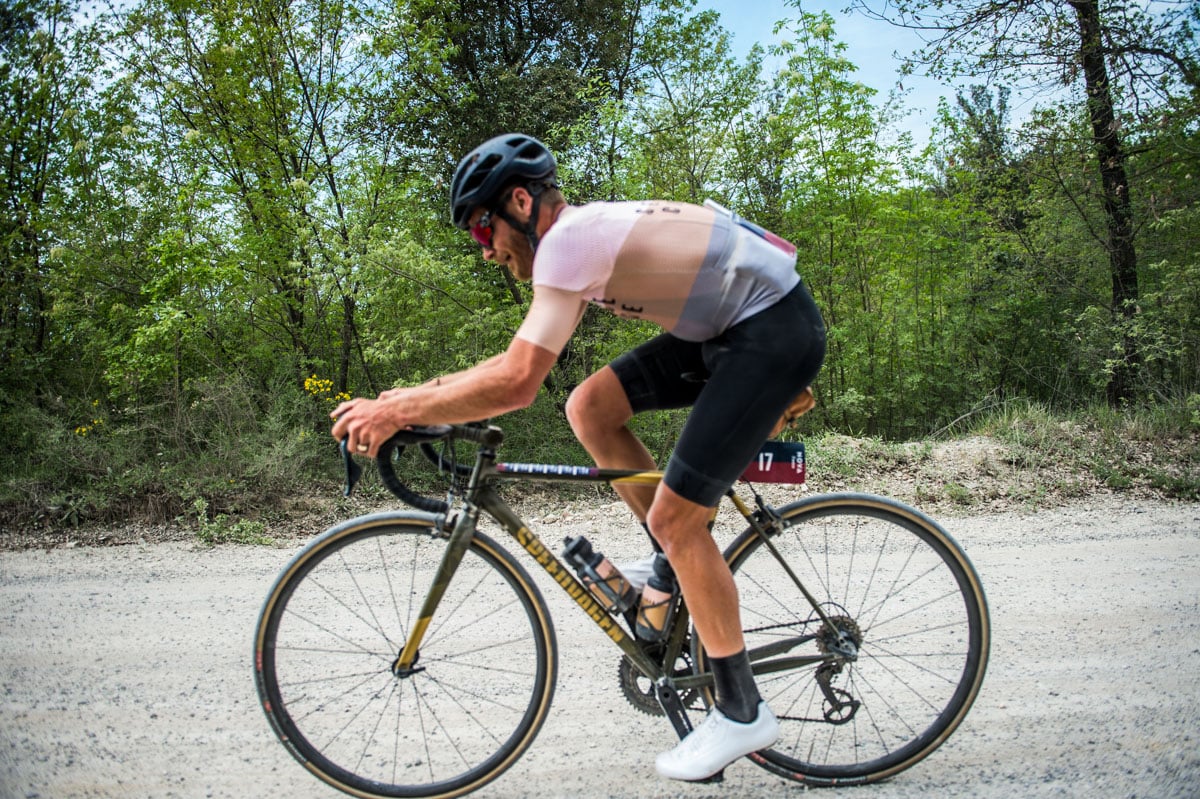 Since retiring from professional racing in 2016, Christian has turned more to riding gravel and first found Nova Eroica in 2018 allowing him the perfect mix of competition, camaraderie and enjoying beautiful Tuscany.